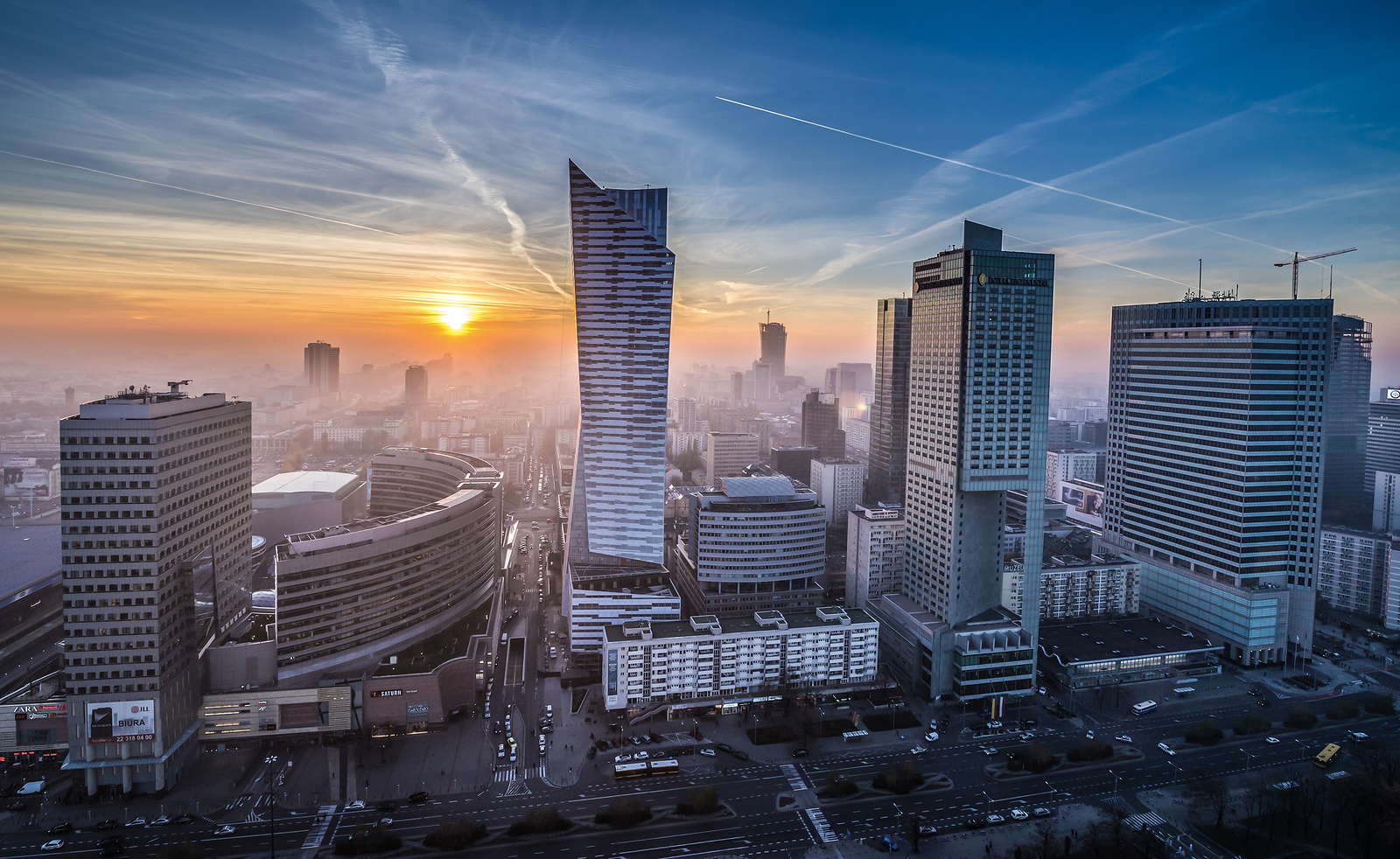 Covid-19's immediate effects are easy to see in , layoff notices, stalled property sales, unpaid rents and unpaid mortgages.
Its long-term impacts, however, are much harder to identify: For an area in which momentum seemed to be building before the pandemic hit — with a slew of projects in the works downtown, a growing need for warehouses and retail surging on the Southside — the economic slowdown stemming from the spread of the virus could have long-lasting ramifications.
So where does the First Coast go from here?
To find out, we chatted with half a dozen of the area's real estate leaders to see what they saw in the tea leaves for the region's office, industrial, multifamily and retail markets.
Office
One of the biggest changes to hit many offices over the past two months has been the shift to work from home — a move embraced by some and loathed by others.
While doing so is a necessity now, don't expect your days to be filled with Zoom meetings and sweatpants forever.
Traci Jenks, senior director of office brokerage at Cushman & Wakefield, expects businesses' embrace of working from home to be a temporary necessity, not a long-term preference.
"Most of the companies I've talked to have embraced this change, and it worked OK the first few weeks, but now [they] are realizing that there is a real need for employees to be face-to-face to have meaningful discussions," Jenks said by email. "Virtual meetings work OK on an interim basis, but not long-term and not preferable."
That doesn't mean employees will return to the same offices they left.
Jenks predicts the trend of densely packed open-office layouts will be reversed. Instead, offices will have more separation between employees, and offices will have flexible space with employees working remotely part-time, she believes.
"One major change I see is that people will want their cleaning companies to come during work times, rather than after hours, so they know their space is being cleaned and sanitized," Jenks said. "Cleaning standards will change and these costs will ultimately be passed on to the tenants."
Jenks is optimistic Jacksonville's office market will be back to 2019 levels by the end of the summer — although there's always the risk of a resurgence of Covid-19 in the fall.
Oliver Barakat, senior vice president at CBRE, says Covid-19's long-term impact is still unknowable at this point.
"We do not know what kind of impact remote work experiences today will have long term," Barakat said by email. "It is likely that some companies or operations will be able to ask certain employees to work from home either full-time or intermittently. This will reduce the need for the amount of seats.
"However a countervailing trend may occur whereby companies decrease density by reducing the number of seats per square foot in order to promote social distancing. These conflicting outcomes may simply 'wash each other out,' and therefore the overall demand for office space may be the same as before pandemic."
And that means more office space will be needed, if the area continues to grow.
John Carey, executive vice president of VanTrust Real Estate, said he expects demand will be paused short term. VanTrust developed Town Center One and Two, which broke a long drought in Jacksonville office construction, and it is constructing five Class A office buildings in Nocatee.
"The biggest challenge is that companies will pause and take a period of time to determine what 'the new normal' is," Carey said by email. "Certainly, companies have concluded they can have a percentage of their work force working remotely. ... The 'new normal' will take several months or even years to settle out. ... Expect two to three years of evolving thinking on what makes the most sense."
Ultimately, Jacksonville's low cost of living and high quality of live will win out, and "we will continue to see office construction and absorption," Carey said. As for design changes, that, too, will evolve, but Carey predicts protective shields between workstations and fewer employees per square foot.
Industrial
The industrial real estate market is emerging as the likely winner of Covid-19's long-term impacts, as a surge in online shopping motivates companies to beef up their physical presence near population centers.
"The trend towards online shopping has been steady for the past decade," Cushman & Wakefield Senior Director Tyler Newman said by email. "With the pandemic, the growth has greatly accelerated."
Newman expects this growth to remain in the long-term because he believes consumer behavior during the pandemic will form habits that outlast it.
"Once a consumer gets comfortable with the process, I do not see them changing their habits," he said. "This is especially the case with the older generations that now know they do not have to go to the store to get most of their goods. In my opinion, the long-term demand for distribution facilities will remain steady, and it will be a preferred asset class for investors."
Newman has already seen warehouse buyers that were in negotiations before the pandemic began decided to increase their square footage demands by 10% to 20%.
From a design standpoint, warehouse workers are already spaced much more than six feet apart while working, but Newman believes breakrooms and restrooms will be expanded to keep workers from concentrating there. Additionally, he expects to see more sanitation areas in facilities and "a big increase in technology with more automated systems."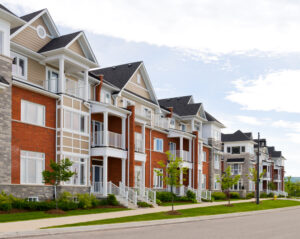 Multifamily
Walker & Dunlop Managing Director Brian Moulder, hot off a $79.5 million multifamily sale last month, expects to see a surge in multifamily sales.
"I believe with the abundance of capital out there you will multifamily sales increase rapidly," Moulder said by email. "Multifamily will remain the favorite food group for commercial RE, and interest rates will remain low."
He further expects apartment rent collection to "pick back up" in May and June, making Covid-19s impact on landlords' income streams brief.
Moulder said developers were already starting to allocate live/work space in their amenity areas and expects to see that increase in response to Covid-19.
"We're selling a project now that has live/work units along with separate office suites," he said. "Many people were already working from home before Covid, and that demand will only increase in the future."
That change might not pop up immediately, though
Marc Padgett, CEO of nationwide apartment builder Summit Contracting Group Inc., says it is too early to tell if or how apartment design will change in response to the pandemic.
"We could see unit mixes adding one more bedroom in some cases for home offices," Padgett said by email.
Padgett expects apartment demand to rise because rising demand for apartments customarily follows economic slowdowns. He predicts demand for affordable units will also rise at the expense of luxury units.
Padgett said it is also unclear at this point what long-term effects Covid-19 will have on the construction process for apartments.
"GoToMeetings, Zoom and other similar technologies have always been available but have been used more frequently here lately," he said. "Travel has been reduced and is much more closely evaluated as necessary or unnecessary right now. We will have to wait and see how the situation progresses."
Retail
The retail sector has been slammed by Covid-19 and the economic impact of requisite social distancing measures, and both investors and tenants will attempt to better protect themselves from such a financial fate in the future.
"I think that efforts will be attempted by tenants, landlords, bankers, and insurance companies to include language in lease, loan, and insurance documents to protect against the huge losses incurred during the Covid-19 pandemic that many of us are suffering through," Colliers International Senior Director Gary Montour said by email. "My thoughts are that the larger the tenant, landlord, or bank, the more likely they will get their way. The smaller mom-and-pop tenants, landlords, and banks will be more likely to acquiesce to the bigger entity."
The same thinking will go into how deals are financed, Montour predicts.
"Many lenders will likely insist on pandemic insurance provisions in leases and loan documents," he said. "This additional cost will impact the income properties' net operating income. Current strong tenant leases that have long terms and no pandemic clause may see a lower valuation of the investment property if new insurance policies (which often change on an annual basis) significantly raise policy costs to cover pandemic events. We won't know how much impact these changes will have until we see how this area of the pandemic raises insurance policies."
Space allocation and designs will certainly change for retailers.
Montour foresees dividers at cash registers, one-way arrows in aisles, six-foot line spaces at checkout areas, gym employees constantly wiping down machines and mass adoption of drive-thrus by restaurants that traditionally went without them.
Clothing retailers face the added challenge of trying to prevent shoppers from touching and trying on clothes, shoes and the like.
Due to the abundant unknowns created by Covid-19, sales will slow as investors adopt a "wait-and-see" approach, Montour said.
Buyers especially want to wait out rent reductions and tenant bankruptcies before evaluating new acquisitions, he said.
Source: Bizjournals
Photo/s credit to the owners