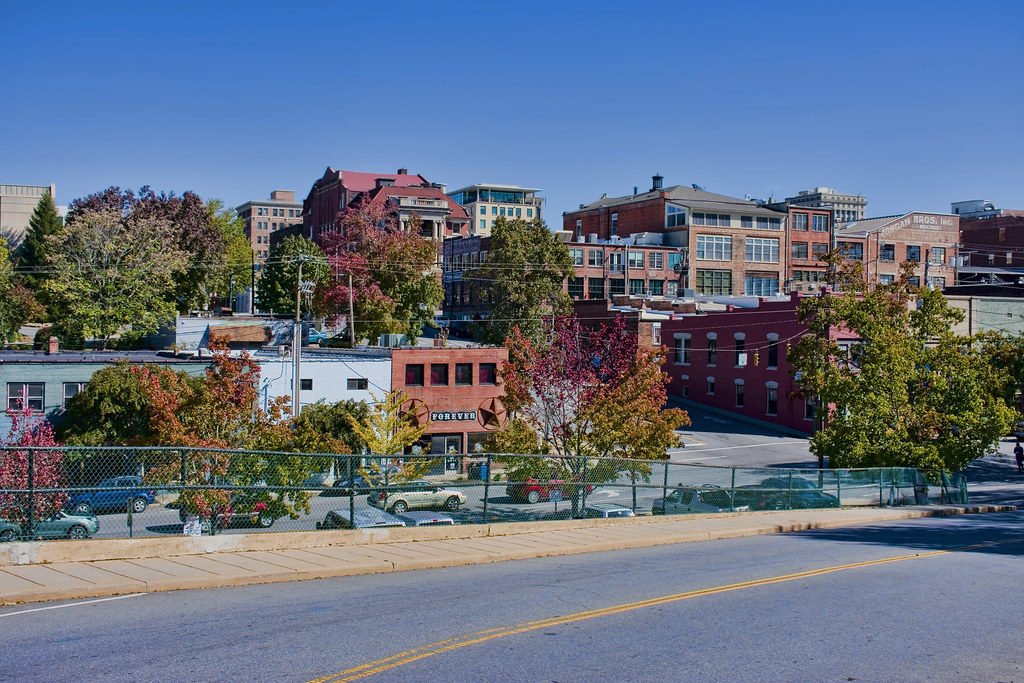 ASHEVILLE It's probably way too early to say Asheville's residential real estate market is pandemic-proof, but it seems to be emerging from the COVID-19 scare with maybe a mild cough and some lingering aches.
While the long-term looks solid, the second quarter numbers — particularly April — will be ugly. For several weeks, real estate agents could not show homes in person, and other aspects of business, such as in-person closings, were limited.
And it showed.
"In both new listings taken and in written sales, it was down about 50%," said Neal Hanks, president of Beverly-Hanks Real Estate, which is headquartered in Buncombe but covers 12 mountain counties. "Our company was off about 48% in the month of April, and I think that's pretty consistent through the market in new contracts written in April."
On paper, April sales actually will look respectable, but that's only because it will reflect sales in March and earlier, as it takes 30-60 days for a home sale to close.
But Hanks and other real estate pros are not wringing their hands about a market collapse similar to the Great Recession of 2008-09, which was driven by a housing market collapse. Hanks' firm uses the analogy of a V-shaped spike — a sharp drop but an almost equally sharp return.
Other experts see a similar scenario shaping up, or at least a solid gradual return.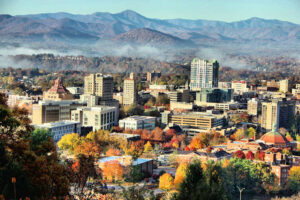 "There are none of the factors that were affecting the crash of 2008-2009 currently," said Chuck Johnson, owner of Johnson Property Group, which is affiliated with Keller Williams Elite Realty and operates in Buncombe and Henderson counties.
"As long as people can get back to work, we believe the market is going to rebound great. This will also be driven by the interest rates staying near all-time lows."
The slowdown caused by the virus affected both buyers and sellers, so that means home prices have remained steady. For the first quarter, the median sales price for region stood at $279,925, up from $258,000 in 2019, according to the Beverly-Hanks market report for quarter one.
"The interesting thing is with the listings being down and the pending sales also going down, prices are staying stable in most price ranges," Johnson said.
Average days on the market for the first quarter of this year was 69, compared to 73 last year, "another sign of a healthy market," Johnson said.
Beverly-Hanks suggests this is a "Crisis-driven recession," similar to the dot.com crash and then 9/11 in 2000-01. The unemployment rate for April soared to 14.7% nationally, but the vast majority of workers are expected to go back to their jobs as reopening continues.
If this economic upheaval follows the pattern nearly 20 years ago, Hanks maintains, home prices will remain strong. Beverly-Hanks' report notes that annual home price appreciation for the Asheville Metropolitan Statistical Area actually rose back then — by an average of 4.7% from 2000-2002.
Other indicators, such as the number of houses available to buyers, indicate a solid rebound in real estate.
Perhaps most importantly, the Asheville area remains attractive to buyers, ranging from retirees to younger families already living here or looking to relocate.
Source: Citizen Times
Photo/s credit to the owners