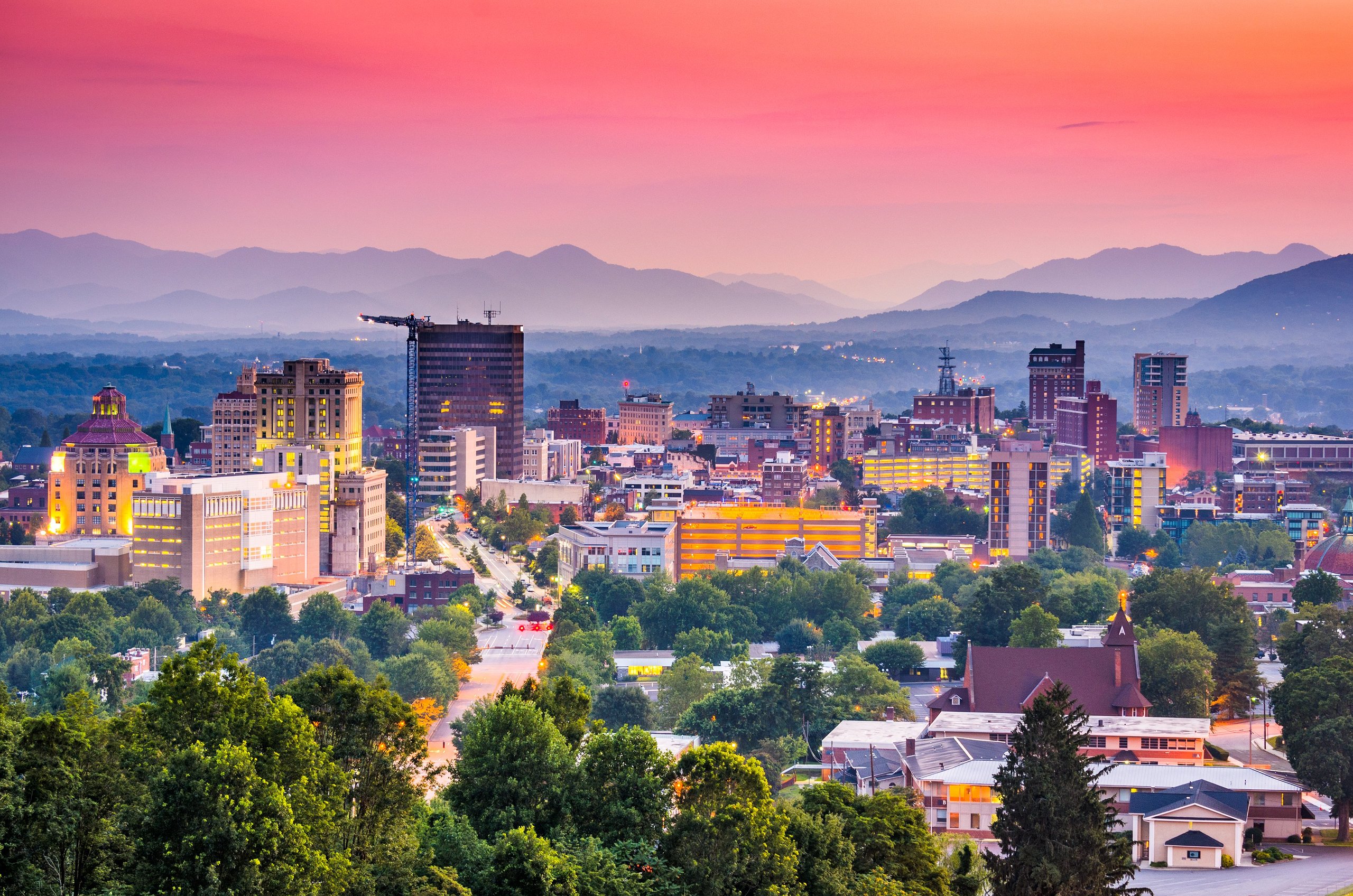 The Charlotte real estate market has managed to keep relative pace with the national market. Thanks, in large part, to an influx of new buyers seeking attractive job opportunities and affordable prices, homes have become a commodity in just about every real estate circle, and investors are no exception. In fact, real estate in Charlotte appears to favor those with aspirations of both building a rental portfolio and rehabbing assets. The unique market indicators currently lifting up the Charlotte housing market should help investors, at least for the foreseeable future.
Charlotte Real Estate Market 2020 Overview
Median Home Value: $249,707
1-Year Appreciation Rate: +4.5%
Median Home Value (1-Year Forecast): +3.8%
Average Days On Market: 68
Median Rent Price: $1,500
Price-To-Rent Ratio: 13.87
Unemployment Rate: 3.1% (latest estimate by the Bureau Of Labor Statistics)
Population: 872,498 (latest estimate by the U.S. Census Bureau)
Median Household Income: $60,886 (latest estimate by the U.S. Census Bureau)
Percentage Of Vacant Homes: 9.56%
Foreclosure Rate: 1 in every 1,480 (6.7%)
2020 Charlotte Real Estate Investing
Real estate investors have benefited from a lot of positive Charlotte real estate news. Real estate investors and homeowners across the country, in fact, have enjoyed several years of seller gains and attractive ROI (return on investment). According to Attom Data Solutions' most recent Home Sales Report, in fact, the average home seller in 2019 "realized a home price gain of $65,500 on the typical sale, up from $58,100 last year and up from $50,027 two years ago." Profits were calculated using median purchase and resale prices, and currently represent a 13-year high.
The report went on to say that profits "represented a 34 percent return on investment compared to the original purchase price, up from 31.4 percent last year and up from 27.4 percent in 2017, to the highest average home-seller ROI since 2006." Simply put, average U.S. home seller profits are higher than they have been in a really long time, and Charlotte is no exception. Following years of historic appreciation, homes are selling for more than they have in years past, which bodes well for the entire Charlotte housing market.
Is it a good time to buy a house in Charlotte? The answer will depend on what you hope to do with the newly acquired asset. The Charlotte real estate investing community, for example, has two indicators working in its favor: demand and affordability. With a median home value of $249,707, the Charlotte real estate market is in line with the national average. However, forward-looking indicators suggest real estate has more room for appreciation. Whereas the United States is expecting median home values to increase by about 4.1% over the next 12 months, real estate in Charlotte could see values rise by as much as 3.8%. It looks as if homes are going to be able to maintain their value (and improve upon it) in the near future. The increase, however, is likely due to the growing demand and local job opportunities, which begs the question: Is Charlotte a good place to invest in real estate? At the very least, one scenario is most likely to play out more than any other: Investors who get in now may not only benefit from appreciation, but increasing demand for their final products.
Charlotte real estate investors have turned to "flips" in the last year as one of their primary exit strategies. In fact, the Charlotte real estate market was the beneficiary of the third largest increase in home flipping rates from 2018 to 2019. Rehabs and flips were up 44.1% in that span because of strong supporting fundamentals, according to Attom Data Solutions.
Real estate investors should look to capitalize on the local distressed property market. If for nothing else, distressed assets are more likely to award savvy investors with better profit margins. Subsequently, the most abundant source of distressed homes are those which are placed up for auction. Representing 45.5% of the city's foreclosed properties, auction homes could prove to be the best source of deals for today's investors. At the very least, attending local auctions will place the odds of landing a deal with attractive profit margins in an investor's favor.
It is worth noting, however, that locating a deal in the Charlotte housing market is only part of the investing equation. Once found, investors will need to know what to do with a property, which begs the question: What has served the Charlotte real estate investing community as the most viable exit strategy? More importantly, what should real estate investors in Charlotte do with deals once they acquire them?
The answer is simple: any of today's most popular exit strategies serve as a viable investment strategy for real estate investors. However, one stands out above the rest: rental properties. With prices higher than they have been in quite a long time, profit margins are slim. That's not to say flipping and wholesaling can't be done, bur rather that the current real estate environment appears to favor long-term investment strategies. While acquisition costs are up, investors have the ability to offset today's high prices with years of cash flow by renting out their assets. In as little as a few years, investors may be able to justify today's higher purchase with substantial rental income. Not only that, but landlords will be able to pay down mortgages with other people's money.
In addition to exercising a well-devised rental property strategy, real estate investors in Charlotte should take solace in the fact that their city was recently ranked one of the best places to live in 2020 by Curbed. Charlotte's unique combination of affordability and economic potential suggest the city has a lot of room for growth. There's a chance that the Charlotte real estate market is just starting to stretch its legs, not unlike how the national market demonstrated in 2012. As a result, 2020 may not signify the top of a cycle, but rather the beginning of one of today's hottest real estate markets.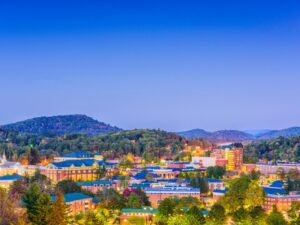 2020 Foreclosure Statistics In Charlotte
The Charlotte real estate market has a relatively high foreclosure rate, which may bode well for local investors. RealtyTrac, a nationally recognized real estate information company and online marketplace for distressed homes, has identified 999 homes in some sort of distress: default, auction or bank owned. Contrary to national trends, the city has actually seen an increase in foreclosure filings. As recently as January, "the number of properties that received a foreclosure filing in Charlotte, NC was 31% higher than the previous month and 32% higher than the same time last year," according to RealtyTrac.
Of the distressed homes identified by RealtyTrac, auction homes saw the largest year-over-year increase, jumping 180.0% from this time last year. After the increase, auction homes now represent 45.5% of all the distressed properties in the area. On the decline from last year, bank-owned homes now represent the smallest portion of distressed homes (13.0%). The remaining distressed homes, however, aren't technically in a state of foreclosure, but are rather at risk of falling into foreclosure. Otherwise known as pre-foreclosures, these homes make up 41.5% of distressed property inventory.
Regardless of their current status, distressed homes represent a unique opportunity for investors in the Charlotte housing market. Distressed homeowners are much more likely to sell quickly and at a discount, which bodes well for investors who know exactly where to look. For a better idea of where the largest distributions of distressed homes are, here's a list of the top five neighborhoods and their statuses:
2020 Median Home Prices In Charlotte
The median home value in the Charlotte real estate market is in line with the national average—$249,707 and $245,193, respectively. At its current price point, the average price per square foot in Charlotte is $153. It is worth noting, however, that real estate in Charlotte has seen slightly more movement to get to where it is today. In the last year (December 2018 to January 2020), the median home value increased 4.5%. The median home value across the United States, on the other hand, saw median home values increase approximately 3.8% over the same period. Will real estate prices continue to rise in Charlotte? Moving forward, the market is expected to level out. While the Charlotte housing market forecast calls for a 3.8% increase in the next 12 months, the national forecast should jump approximately 4.1%. The average house price in Charlotte will continue to rise as long as inventory levels stir up competition.
The Queen City has benefited from eight consecutive years of appreciation, but positive trends have extend beyond the latest recovery in more than a few of the city's neighborhoods. For two decades now, these Charlotte neighborhoods have appreciated the most (according to NeighborhoodScout):
S Kings Dr / S Independence Blvd
E 3rd St / S Mcdowell St
East Blvd / South Blvd
New Life Theological Seminary / N Davidson St
Hawthorne Ln / Belvedere Ave
Grace St / Parson St
Eastway Dr / Arnold Dr
Central Ave / Saint Julian St
Hawthorne Ln / Parkwood Ave
Park Rd / Marsh Rd
The slightly faster pace may be due largely, in part, to the city's latest propensity towards population growth. This city is one of the country's fastest growing metros, adding upwards of 100,000 people every year. "With a projected 23.7% increase in population from 2014-2025, the area will soon hold a total of 2.8 million people," according to HomeUnion, Inc. The area's low cost of living and increasing number of job opportunities are giving more and more people each year a reason to call the Charlotte housing market home, which bodes incredibly well for the Charlotte real estate investing community.
Source: Than Merrill (Fortune Builders)
Photo/s credit to the owners
Data provided by Zillow & RealtyTrac