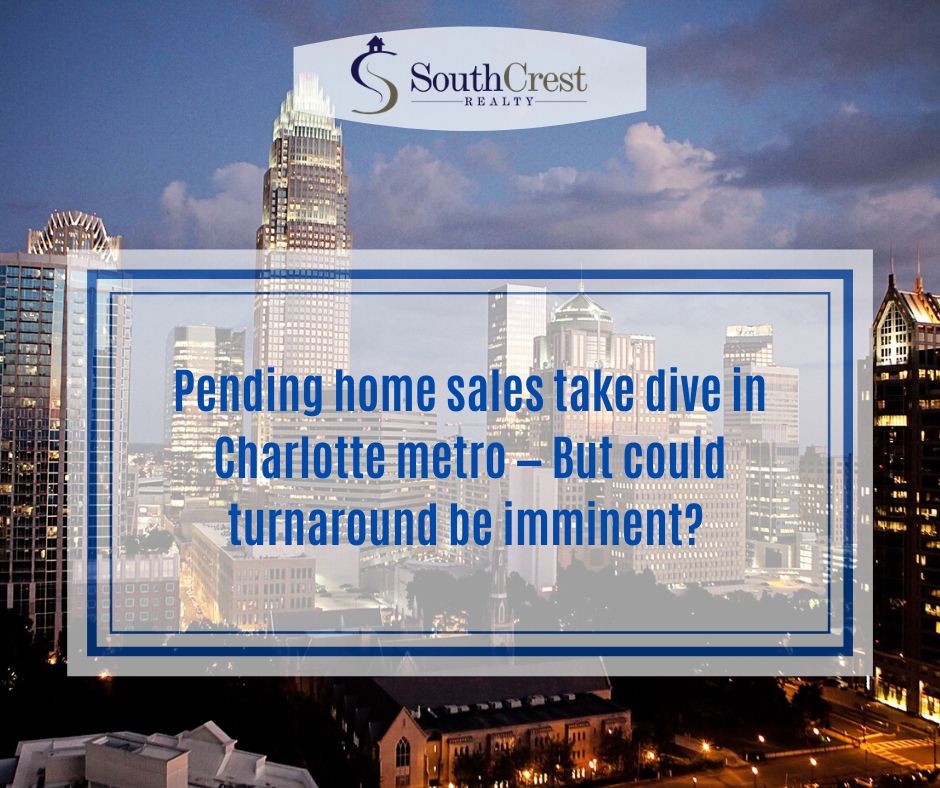 New research from residential real estate site Zillow sheds some light on how the coronavirus pandemic has hampered Charlotte's housing market thus far, with the number of pending sales and new home listings taking a dive in recent weeks. But it also indicates that the slowdown in activity could be turning a corner.
Charlotte-area pending sales, which refer to homes under contract and tracking toward a closing — a good measure of buyer demand, dropped 45.5% year over year in the seven-day period that ended April 19, according to data from Zillow Group Inc. (NASDAQ: Z). During the same time frame, the local count of new residential listings fell 31.1% Total inventory was down 10.8%.
Charlotte's dip in pending home sales eclipsed the national decline of 32.3%. New listings were down 37.7% across the nation, higher than Charlotte's rate.
At the same time, the median list price of a home in the Charlotte metro remained flat at $349,910 during the week that ended April 19. Home values in March, though, continued to grow, increasing 5.9% year over year to $240,278 — among the highest of the 35 markets analyzed by Zillow.
Nationally, the median list price increased a slight 0.4% and home values rose 4.1% to $248,857 last month.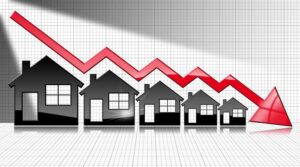 "Real estate transactions and new listings have declined abruptly amidst the coronavirus pandemic, but we haven't yet seen prices significantly affected, " said Zillow economist Jeff Tucker in the report. "Buyers have pulled back in the face of new economic uncertainty but sellers are also shying away from listing their homes in a market that was already starved for inventory, so it is possible that home prices remain insulated, at least in the short-term.
"Like a canoe being carried by two people who drop both ends simultaneously, the market slowdown may not tip clearly in favor of buyers or sellers."
But the report signals a rebound could be imminent. While pending sales remained down in the Charlotte metro over the year, they were 17.9% higher when compared to the previous week. That's above the national weekly increase of 6.2%.
Housing statistics released earlier this month by Canopy Realtor Association also pointed to early signs of a slowdown in the greater Charlotte area — which has been a sellers' market in recent years. The report, based on Multiple Listing Service data for the 16-county region, showed pending sales down 2.8% year over year in March — a stark contrast from double-digit gains seen in previous months. The average list price of $350,430 in March was 1.3% lower than the previous year.
Source: Jenna Martin (Bizjournals)
Photo/s credit to the owners