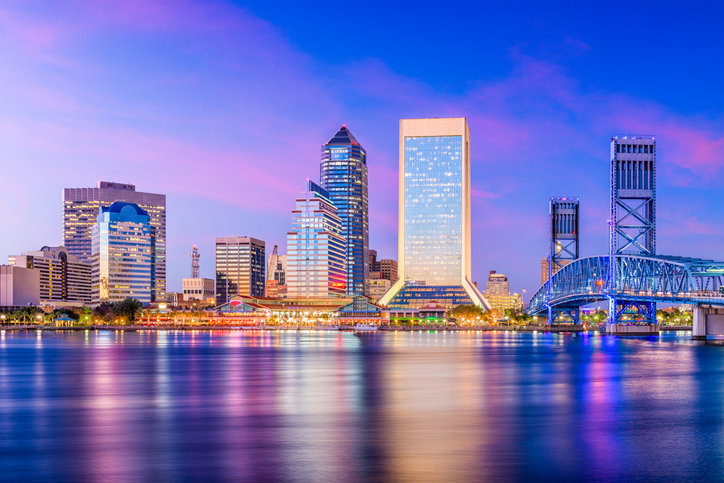 Throughout 2019, the Jacksonville real estate market has been one of the best markets for real estate investing. With low median property prices, high rental income for Airbnb and traditional strategies, and high property demand, Jacksonville, FL real estate has been nothing short of a success. What is the Jacksonville housing market forecast for 2020?
1. Property Prices Will Remain Affordable 
We've alluded to them before, but Jacksonville house prices are very affordable. As seen from Mashvisor's real estate data, the median Jacksonville investment property price is $254,908. This is lower than both the national median ($325,200) and the median of the Florida housing market ($439,807). With inexpensive house prices, most investors will be capable of investing in Jacksonville real estate in 2020.
Jacksonville also has a low cost of living relative to the Florida housing market. According to NerdWallet's Cost of Living Calculator, based on the Florida average household income of $52,000, Jacksonville has a lower cost of living than the following cities:
Miami (by 26%)
Fort Lauderdale (by 26%)
Sarasota (by 14%)
Cape Coral–Fort Myers (by 9%)
Vero Beach–Indian River (by 9%)
Tallahassee (by 7%)
Pensacola (by 4%)
Orlando (by 1%)
Palm Coast-Flagler County (by 1%)
A low cost of living is important because it will continue to attract residents to the area and increase an investor's renter pool.
2. There Will Be Significant Real Estate Appreciation
Not only is the Jacksonville real estate market very profitable, but it also has a high real estate appreciation rate. During the last year, for instance, Jacksonville's appreciation rate was higher than over 71 percent of cities and towns in the US housing market, according to Neighborhood Scout. Over the past year, Jacksonville properties appreciated by 5.8 percent. The market's expected appreciation rate for 2020 is 4.3 percent, according to Zillow.
3. The Housing Market Will Be Supported by a Strong Economy
A city's economy is a great indicator of its traditional rental market. As it pertains to this principle, the Jacksonville traditional market is a lucrative and successful one. With many industry sectors, including retail trade, media, defense, technology, and banking, Jacksonville's economy has grown by 2.8 percent. This growth is more than the US average of 1.6%. Long-term job growth in Jacksonville is positive as well. It is projected to be 44.4%, which is well above the US average of 33.5%. Jacksonville's median household income is $51,497, which is in-line with the state's average. The city also has a low income inequality, lower than the national average.
4. The City Will Continue to See Airbnb Success
Traditional investing isn't the only impressive rental strategy when it comes to Jacksonville real estate investments. Airbnb Jacksonville is very lucrative and successful as well. According to Mashvisor's data, Airbnb Jacksonville has consistently had one of the highest average occupancy rates in the nation. Its profitability is also noteworthy, with an average return on investment of 4.2% and an average rental income of $2,162. On the large scale, the Duval County earned a combined $11.6 million, from serving 83,000 Airbnb guests in 2018.
Source: MashVisor
Photo/s credit to the owners