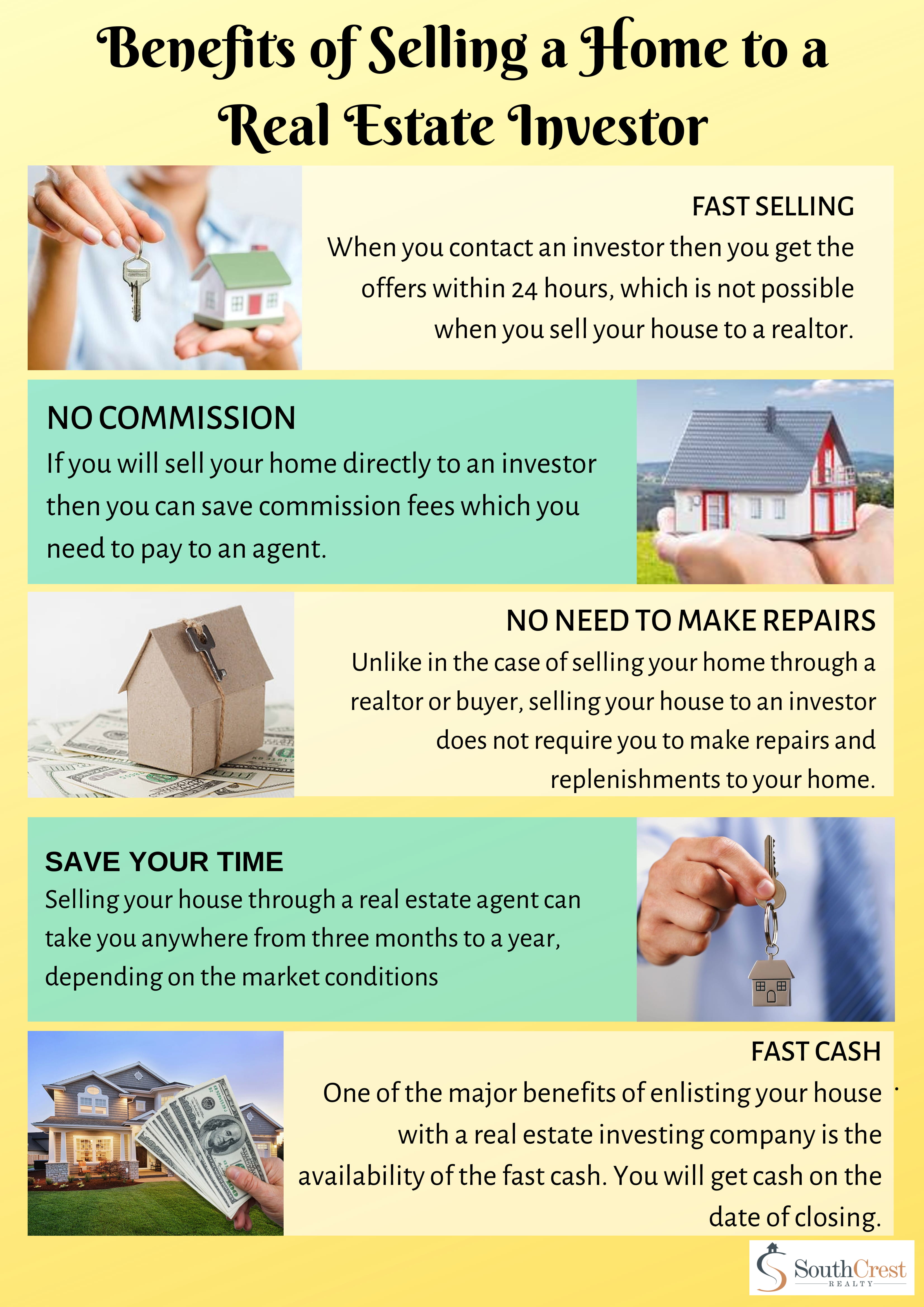 FAST SELLING
When you contact an investor then you get the offers within 24 hours, which is not possible when you sell your house to a realtor.
FAST CASH
One of the major benefits of enlisting your house with a real estate investing company is the availability of the fast cash. You will get cash on the date of closing.
NO COMMISSION
If you will sell your home directly to an investor then you can save commission fees which you need to pay to an agent.
NO NEED TO MAKE REPAIRS
Unlike in the case of selling your home through a realtor or buyer, selling your house to an investor does not require you to make repairs and replenishments to your home.
SAVE YOUR TIME
Selling your house through a real estate agent can take you anywhere from three months to a year, depending on the market conditions
Here at SouthCrest Realty, we give you options to choose from that will suit your needs. Get the best of both worlds if you have a little time.Contact us to learn more about it.
Source: Swift Property Buyer