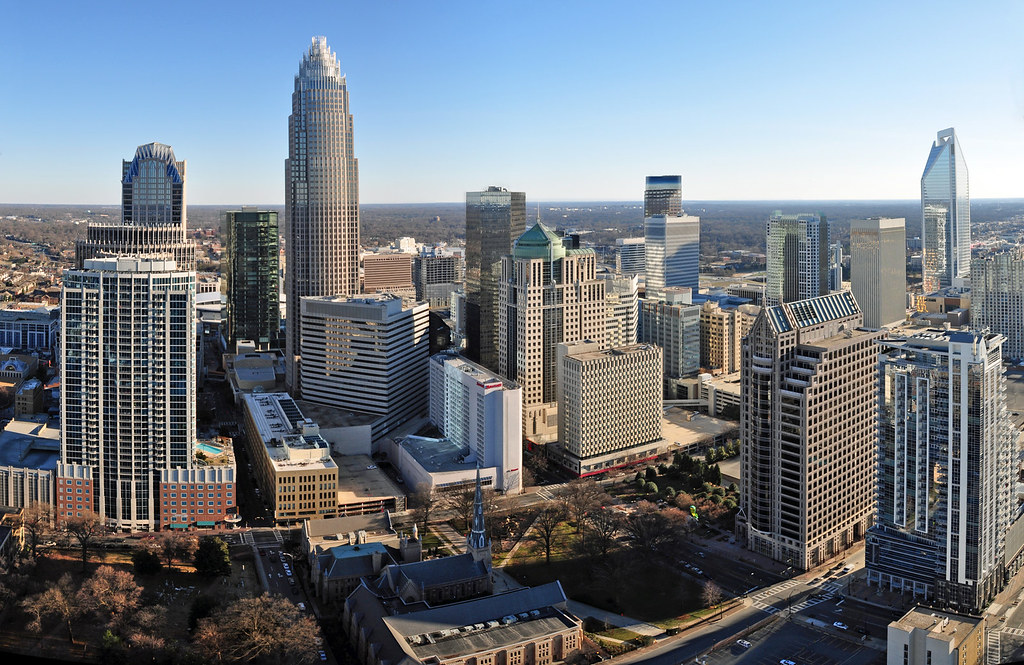 The weather in Charlotte is one of the best reasons to move to the Queen City, especially if you're coming from a place where you can't go outside 6 months of the year due to the cold. If you love skiing or the Mountains you don't have to go far for a great day of winter sports! With Blowing Rock, Banner Elk and Boone not too far away you can enjoy a great day on the slopes. If the beach is more your style, Lake Norman is a 25-minute drive north of Charlotte and is one of the most popular spots in North Carolina.
Charlotte has all four seasons and some absolutely stunning foliage come the Fall. The Winter months are relatively easy when compared to the north. It's not often it snows, though we typically we see snow once or twice per year. If you head to the Mountains you will find fresh white powder as the temperature drops.
Summers in Charlotte can get a little hot at times, though it's something you'll become accustomed to. The summers are nothing like the blazing heat found in southern states like Florida or Texas.
Moving down to NC from Boston allowed me to spend far more time outside than I was able to up north. If you enjoy being outside like I do you will love the weather here in Charlotte!
Source: Uphomes
Photo credits to the owner